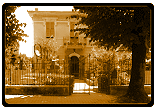 Being a classical building, the B&B "Le Villi" has been restored with all the necessary love and care for the original artistic details, transforming it into a luxurious and comfortable Bed&Breakfast, where you will enjoy a relaxing weekend or a romantic holiday.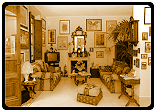 "Le Villi" offers you comfortable double rooms, with antique finishings and decorated with "family fotos". The rooms are air-conditioned, with colour TV, safe and refrigerator and private facilities (shower). Bicycles at your disposition.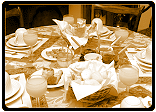 In June, July and August, "Le Villi" , every saturday (from 8-9 pm) offers, before going out for dinner and the following nigh-life pleasures, - free of charge - its "Happy Hour" with drinks and snacks to all its guests. In August, several parties will be organised to make your stay even more pleasant.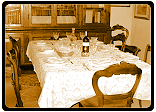 "Le Villi" is one of the leading B&B's in Torre del Lago and is situated in the immediate neigbourhoud of the ex-residence of the world famous Opera composer, Giacomo Puccini. In the nearby open air theatre on the Massaciuccoli Lake, you will surely live some unforgettable moments during the Summer Festival, dedicated enterily to the works of this great Maestro.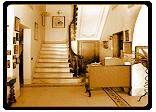 The large Lounge of the B&B "Le Villi" is the central meeting place for all the hosts and is nicely furnished with antiques and "hunting trophies", assuring you a warm and comfortable welcome amongst friends.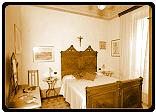 Every morning (from 9-11 am) an nice italian breakfast will be served in the splendid lounge (including bread and sweets, jam, honey, coffee, capuccino, tea and orange juice).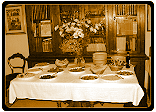 The B&B " LE VILLI " a Torre Del Lago is the only B&B that offer you a restaurant service.
During the months of May, June, July and September dinner is included in the room rate on monday, tuesday, wednesday and thursday.
During the month of August there will be an " a la carte " service in the restaurant every night.